Irith Rappaport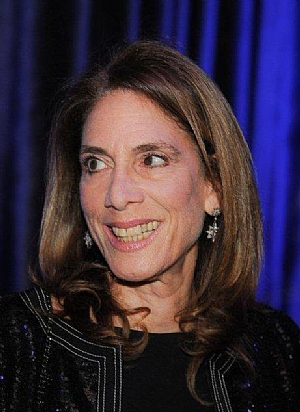 VP financial and corporate communication, Policy Ltd.: Over 20 years' experience in international business development, management and operations, with seven years of intensive former Soviet Union involvement, Including negotiations, project start up and management, budget and financial controls, contacts with financial institutions, government and labor relations, investor relations and communications. Ms. Rappaport has experience in setting up service and business operations abroad, including management and training activities, on behalf of foreign investors in cooperation with government enterprises and local institutions, amongst other places in Moscow and Tbilisi.
In recent years Ms. Rappaport has managed projects on behalf of the Rappaport Family Trust such as the construction of the Ruth Children Hospital in at the Rambam Medical Campus in Haifa, was instrumental in establishing the various family prize awards in the arts and science, organized and supervised special events on behalf of the foundation.
Born in Israel, raised in Geneva, Switzerland, graduated from New York University school of Journalism and Mass Communications, Ms. Rappaport sits on the Board of Governors of the Tel Aviv Museum of Art, as well as on the board of Directors of the Museum. She was also recently asked to take on the chair of the Israeli Friends of the Tel Aviv Museum. Her other activities include: Chairperson of Biorap, Deputy Chairperson of the Rappaport Medical Institute, member of the Board of Governors of Shenkar Institute of Design and Technology as well as member of the Management Committee, and President of the Friends of the Tel Aviv Museum in Israel.